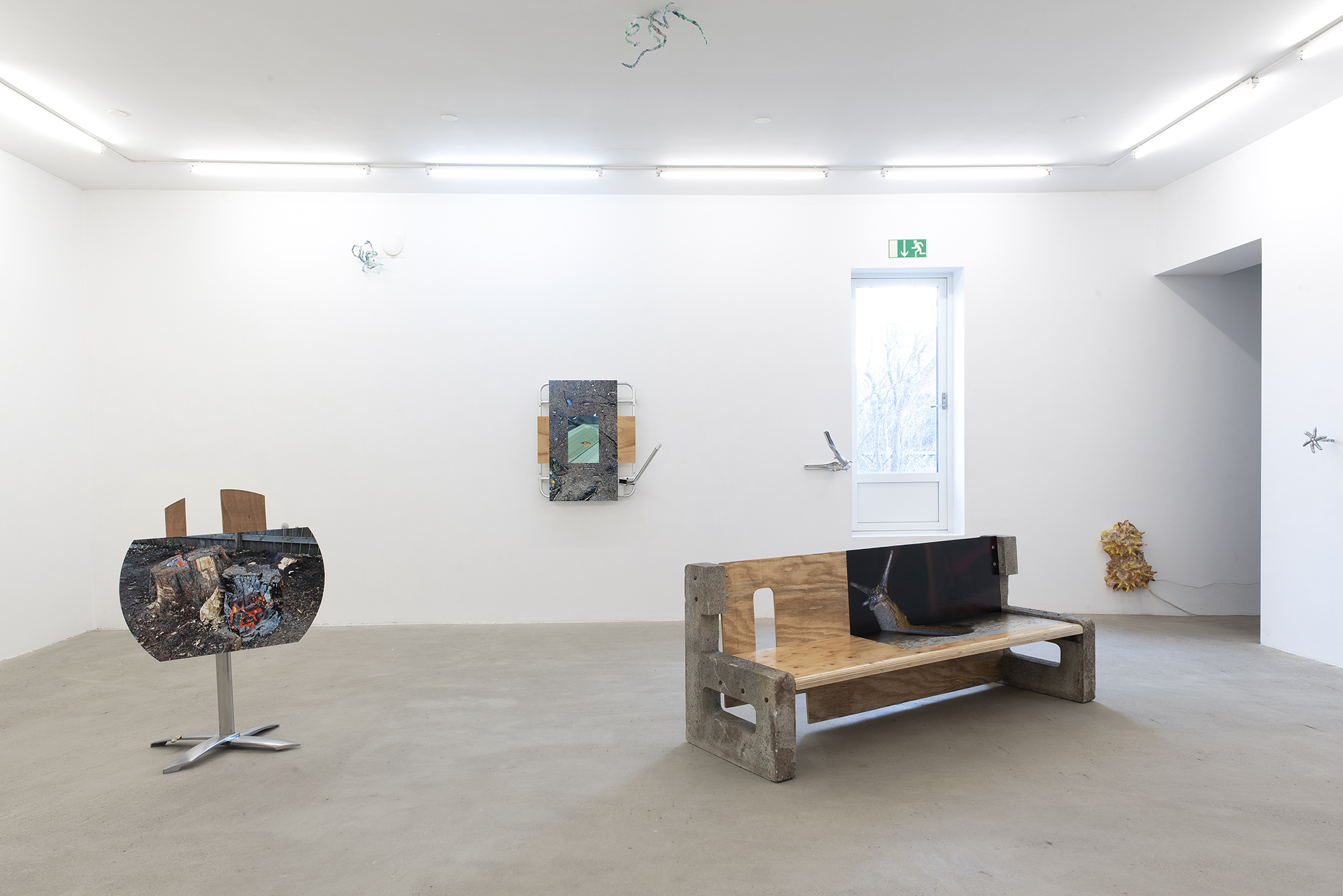 Malus Domus
at Galleri Thomas Wallner, Simris, Sweden 19. March – 24. April 2022
photography: Olof Nimar
The Latin term Malus Domus can be translated as a bad house or the harmful home.
Here I try to get comfortable in our contemporary collective reality – in my eyes a strange fusion of microorganisms, the omnipresent systems of economy and the dream of comfortable domestic life.
I work with refining found material. The pieces are worked up from residual products, which have been sifted out though the ongoing processes of the city. The urban slag that appears in my environment: dumped plywood, satellite dishes, discarded replicas of designer furniture. All transformed.
The pickle appears as a motif in various constellations. These edible products play the roles of small birds and door handles. The cucumbers are cast in copper, aluminum or the alloy Nordic gold. The latter is the same metal as in euro 50 cents and the Swedish 10-krona coin, which in fact only consists of beer cans and water pipes mixed with a little tin. Tin from a candlestick from Svenskt tenn I found on Industrigatan in Malmö.
With its bactericidal properties, copper is the opposite of the fermentation that a pickle has undergone. The acidity of the cucumber comes from the same bacteria that are the workers in our own immune system, housed within our bodies, our gut. Who works for whom?
Consumer's Pride is the brand name of a 15 liter tin barrel for genetically modified soybean oil that I've used as a melting furnace in my work with metal casting. I often return to the title of this fryer oil canister, Consumer's Pride, it continues to confuse me with its simplicity.
Two video pieces are included in the exhibition. They show a suggestive journey with close-ups transforming mundane, urban elements and situations into something unfamiliar. The scenes zoom in on details of human infrastructure and control systems that encounter biological disturbances and are withering.
Still images from these videos participate in the exhibition as large panels, fused together with sculptures.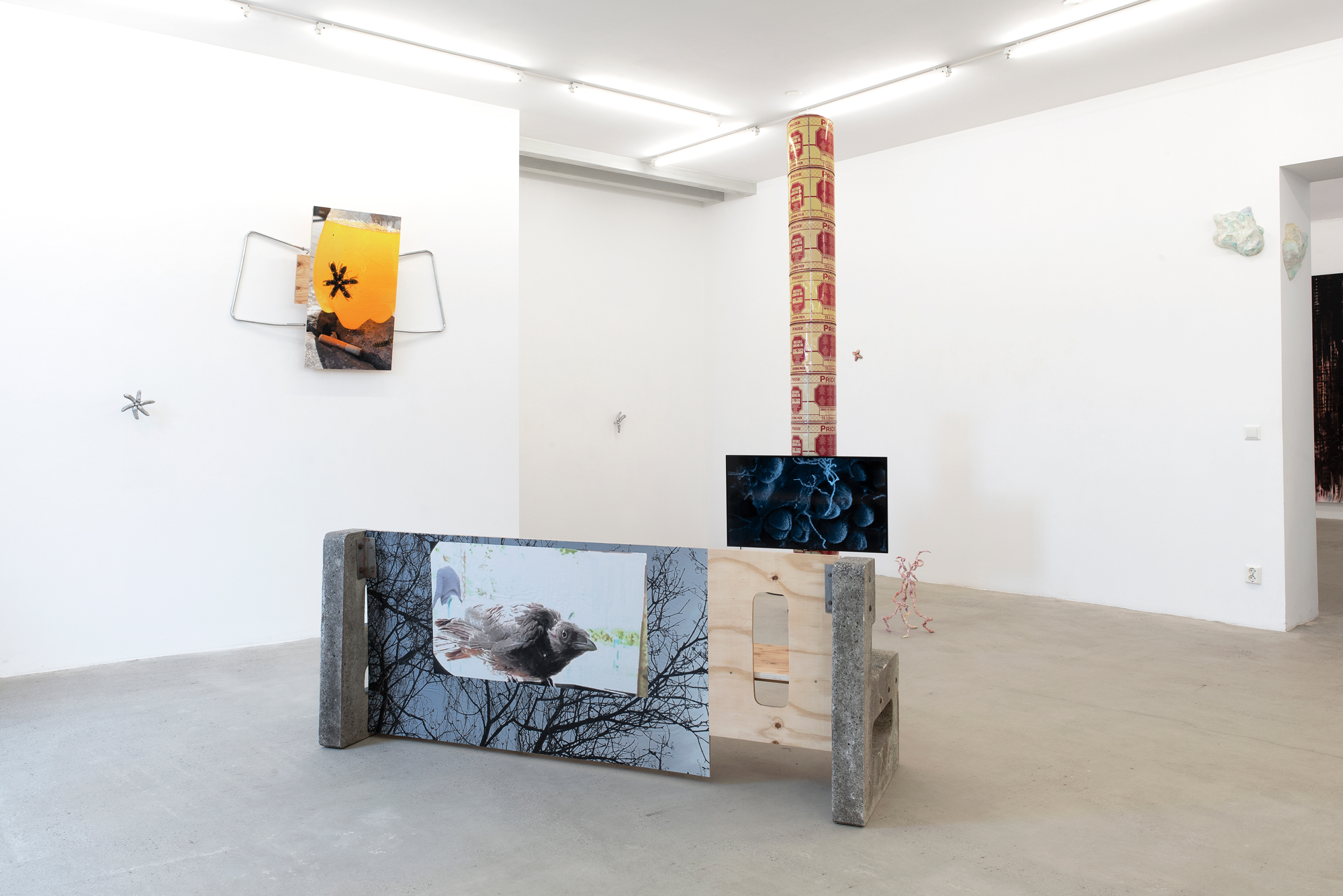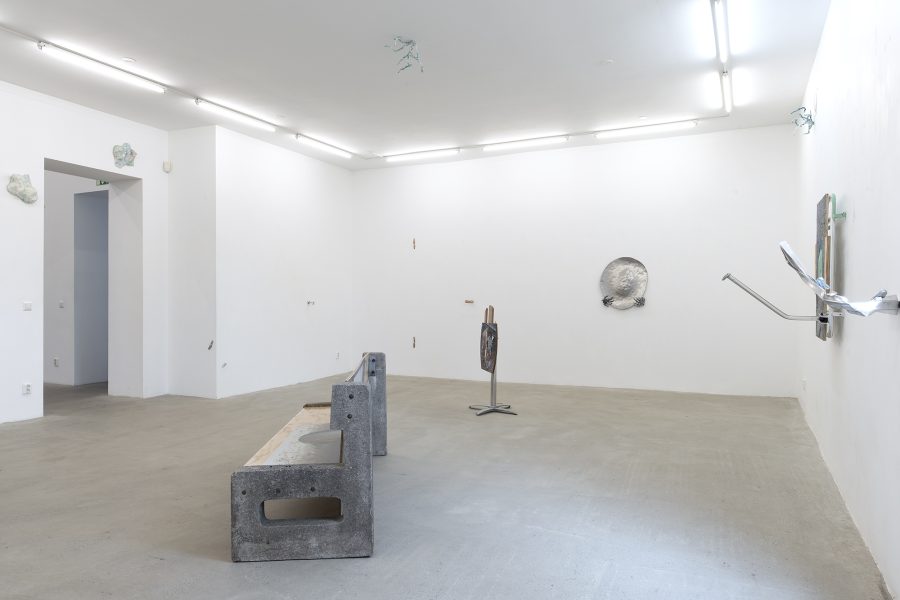 exhibition view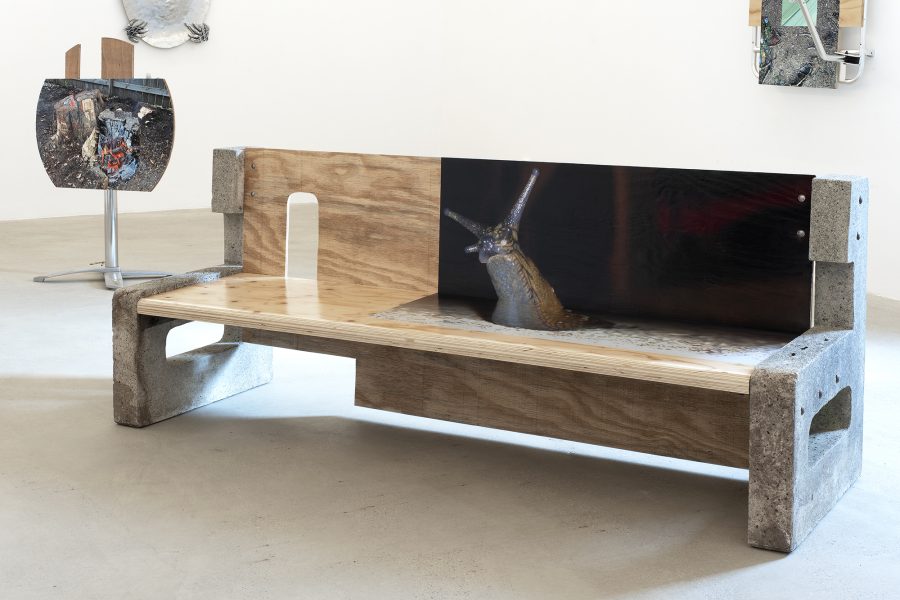 Malus Domus (lament at work)
found concrete, digital print, plywood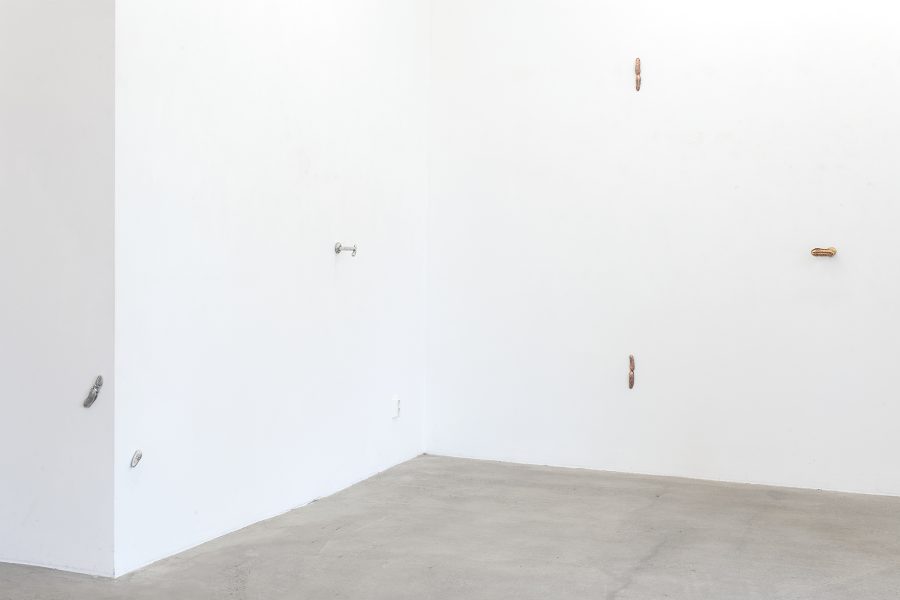 Commuters
scavenged aluminum
2022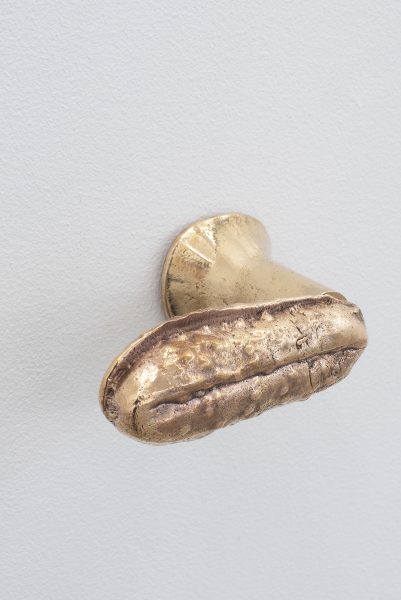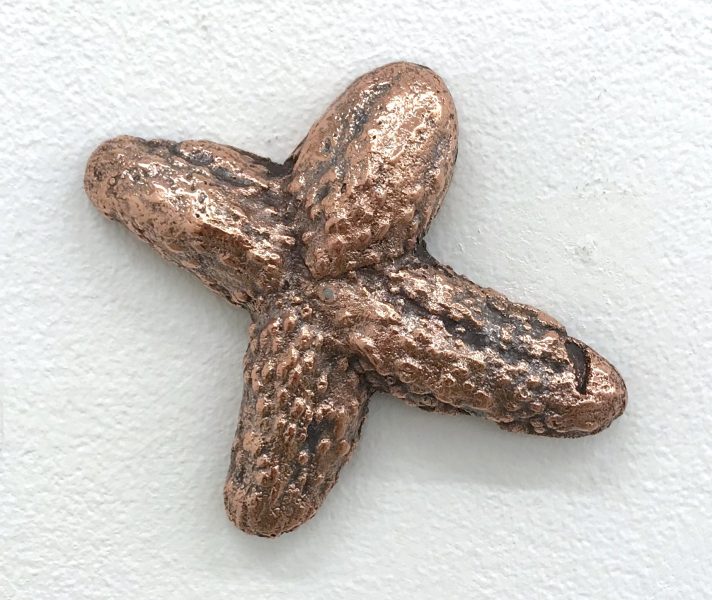 Disinfected Fermenters
copper from dumped power cables and water piping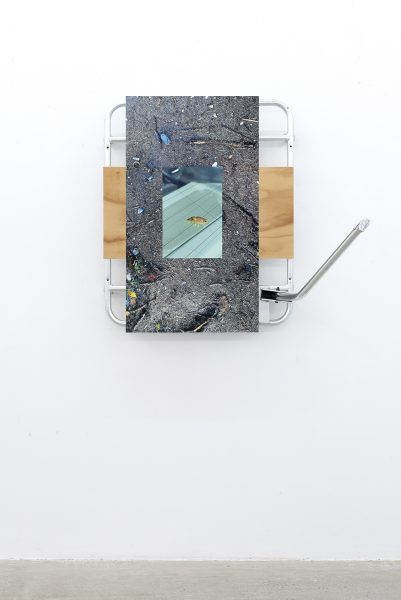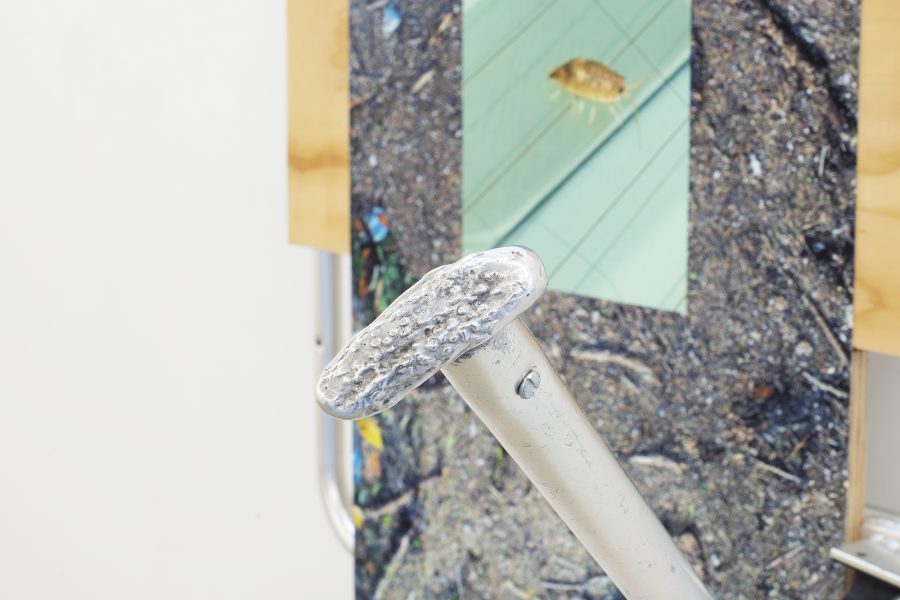 Malus Domus (free trial period)
scavenged aluminum & plywood, digital print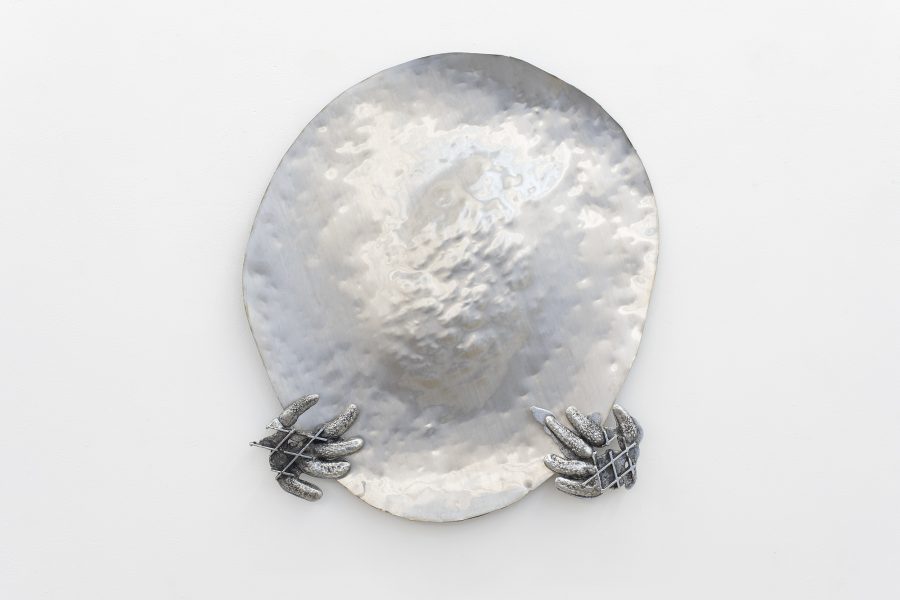 Mirror Scream
scavenged aluminum, stainless steel from a refrigerator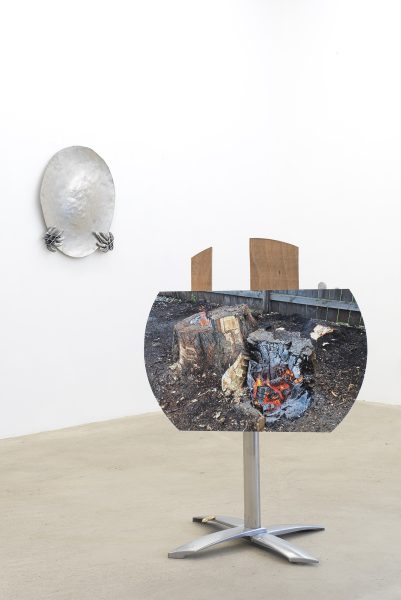 Malus Domus (New Roses)
plywood, cromed steel, digital print, scavenged aluminum & Nordic Gold (alloy with copper, aluminum and tin)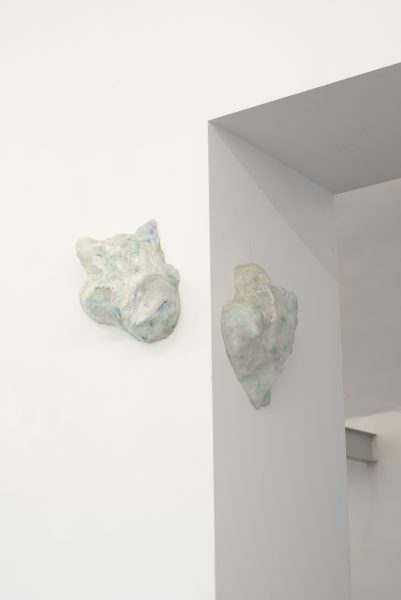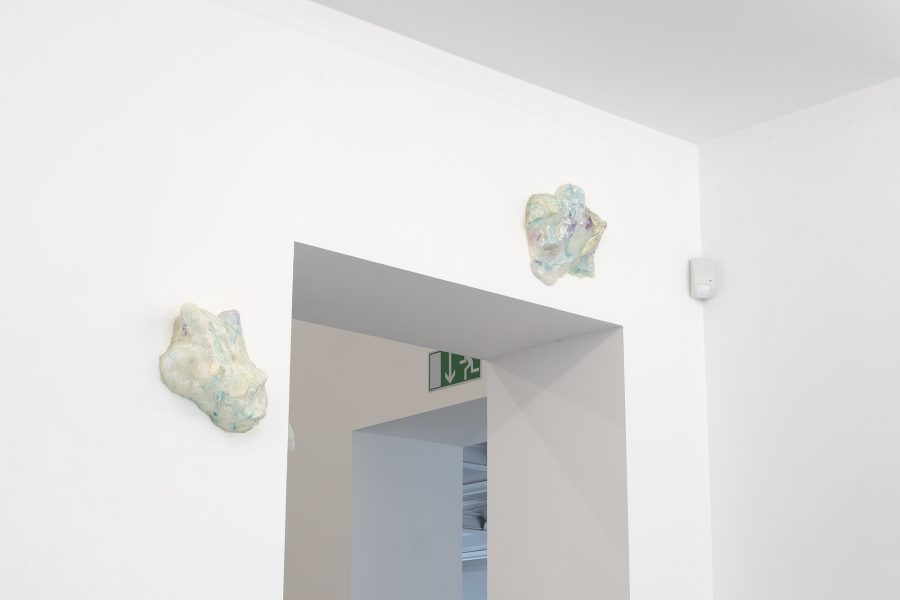 The Table Guests
polypropylene plastic from vegetable crates
2021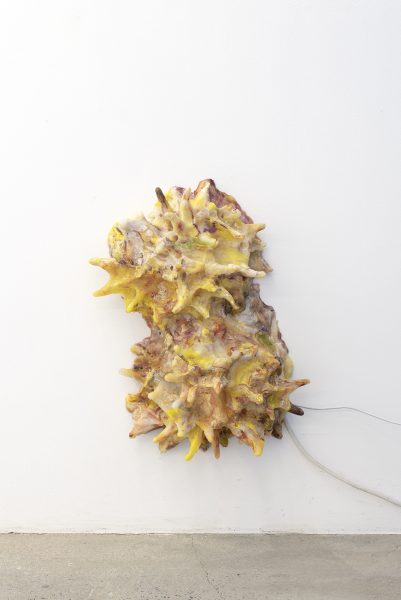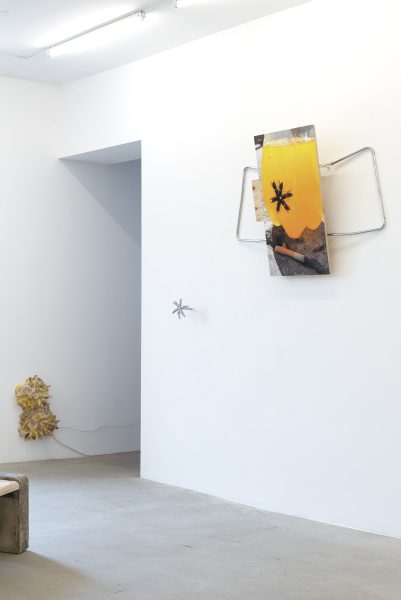 the ones who got away ate their way out
polypropylene plastic from vegetable crates
2021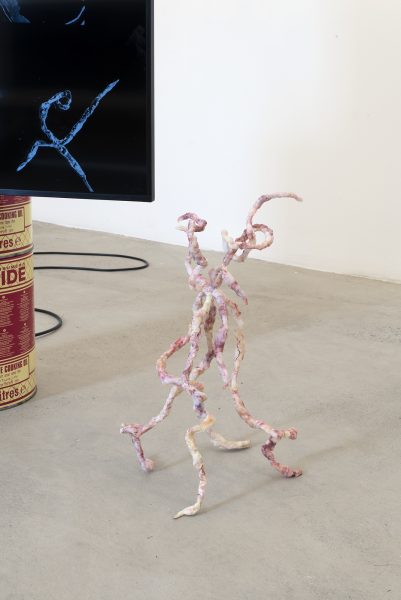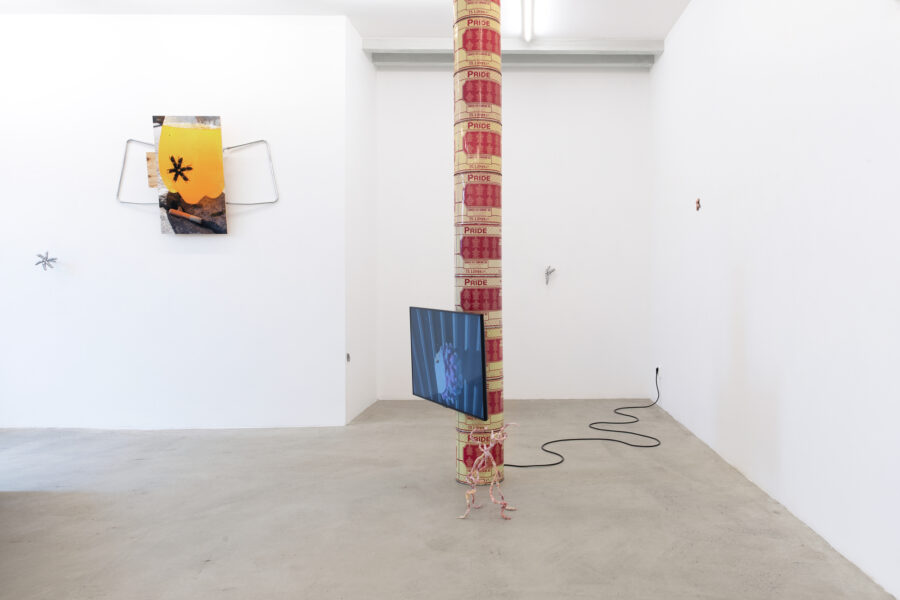 the ones who got away ate their way out
polypropylene plastic from vegetable crates
2020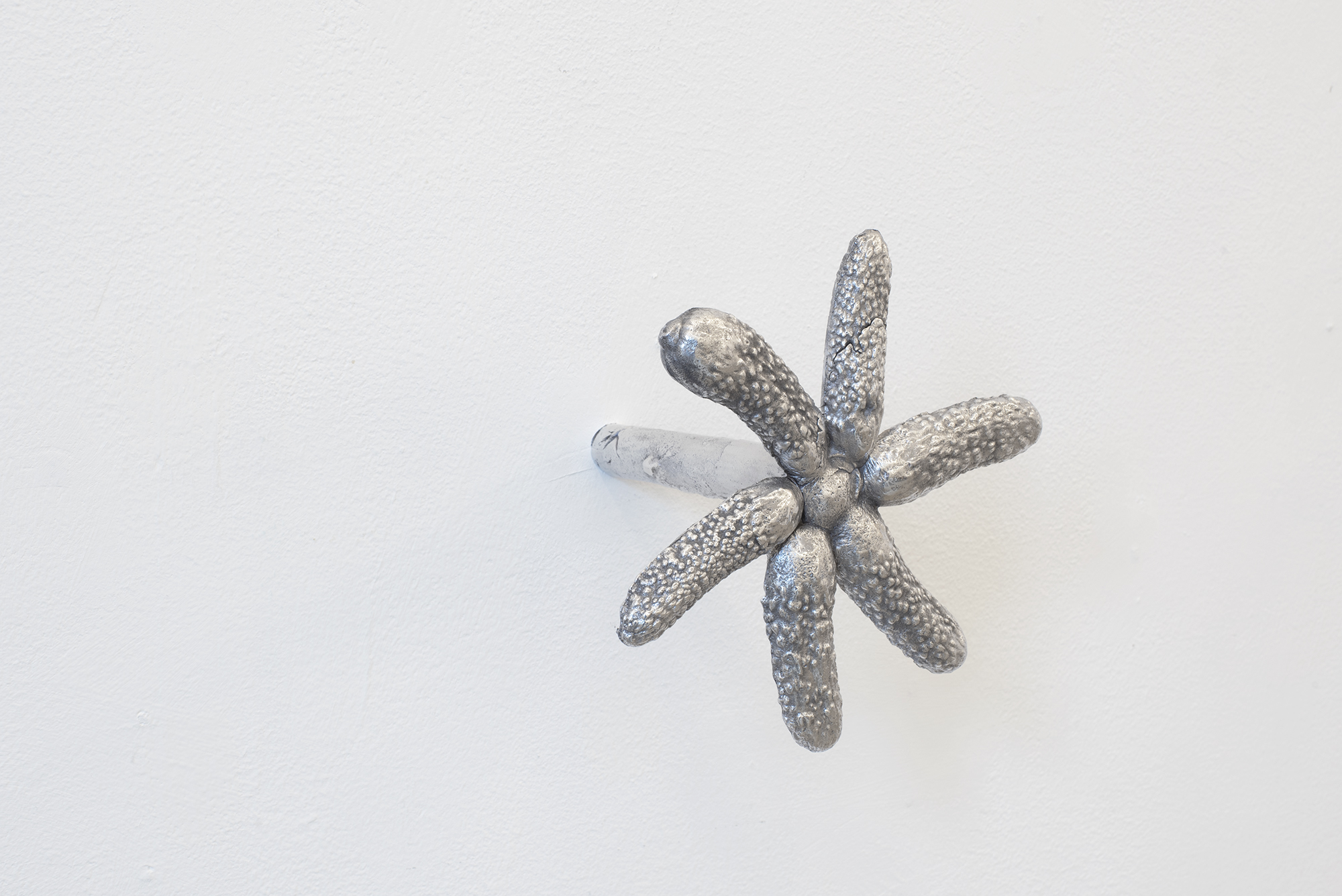 Sad Sour Slag Handle
scavenged aluminum
2022