Cementa & Toyota – A Fable of Two Sisters
HD video with sound, 08:51 minutes, 2016
A film about two sculptures and their location in the industrial harbor of Malmö, Sweden.
The two sisters, Cementa and Toyota, reside on the last strip of public land amidst a large depot of imported cars and a colossal cement silo.
These two site-specific sculptures, one cast in concrete the other moulded in HDPE plastic from the area, contemplate on their situation, vaguely aware of the synthetic, artificial nature of themselves and their surroundings.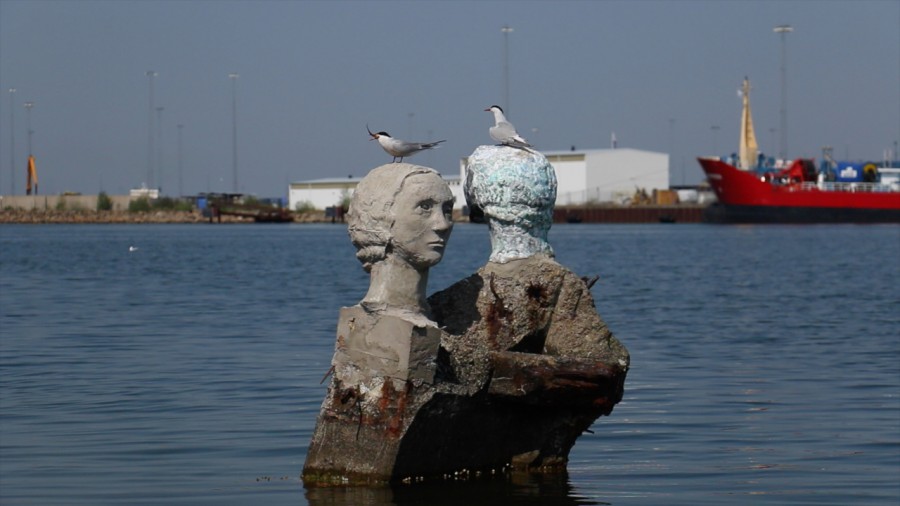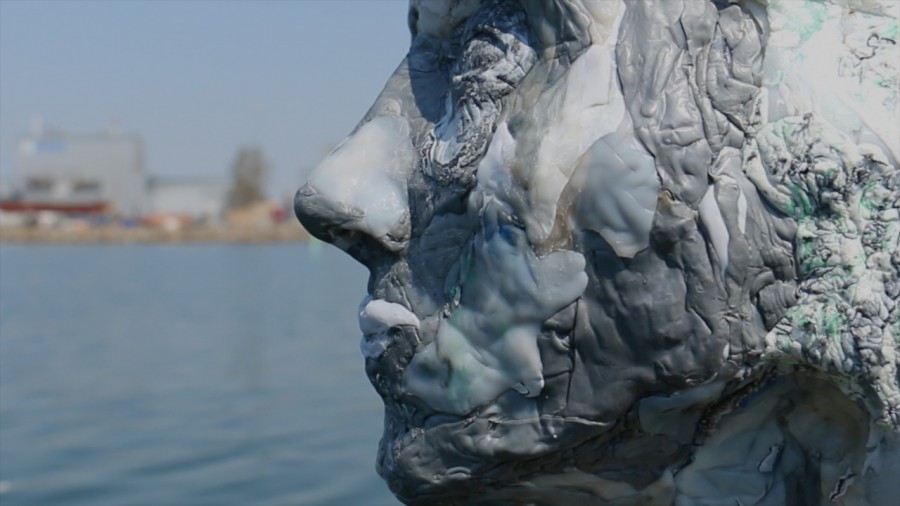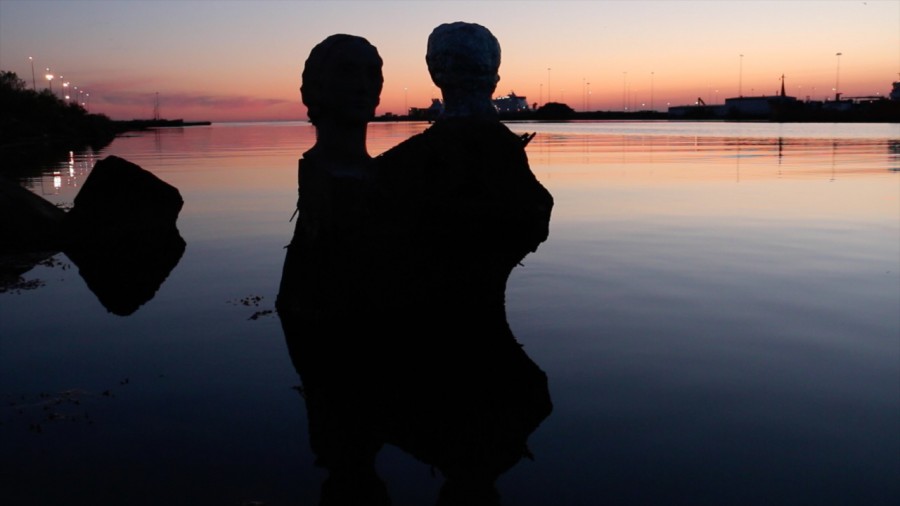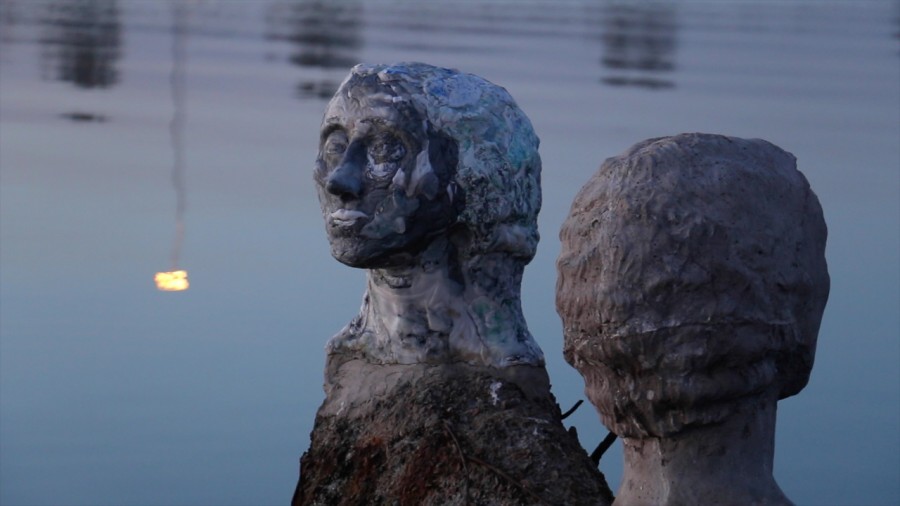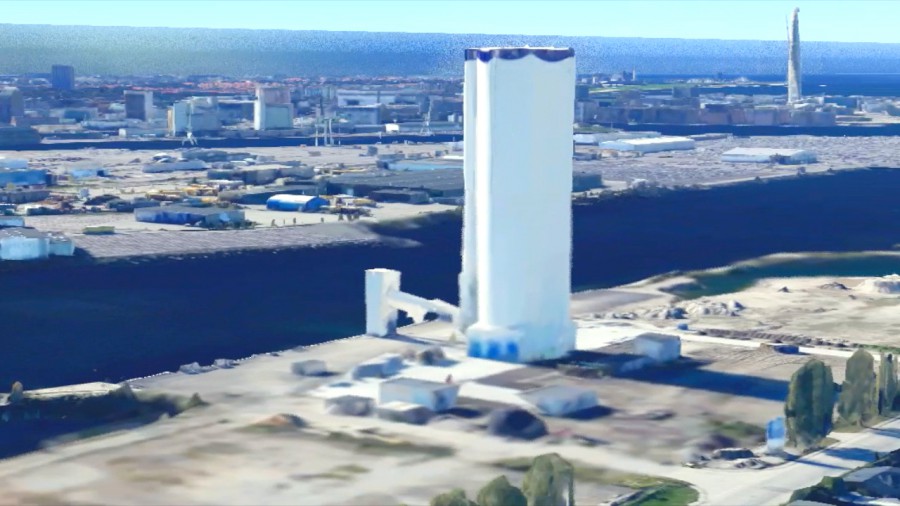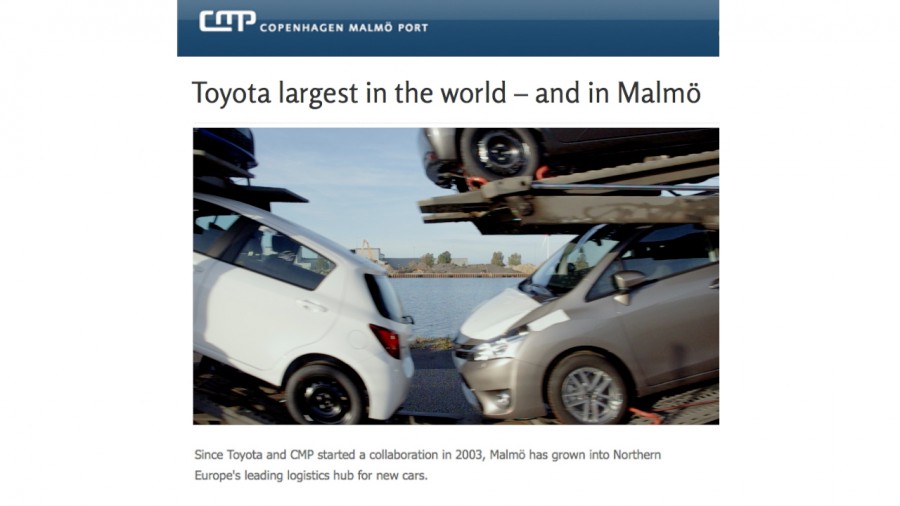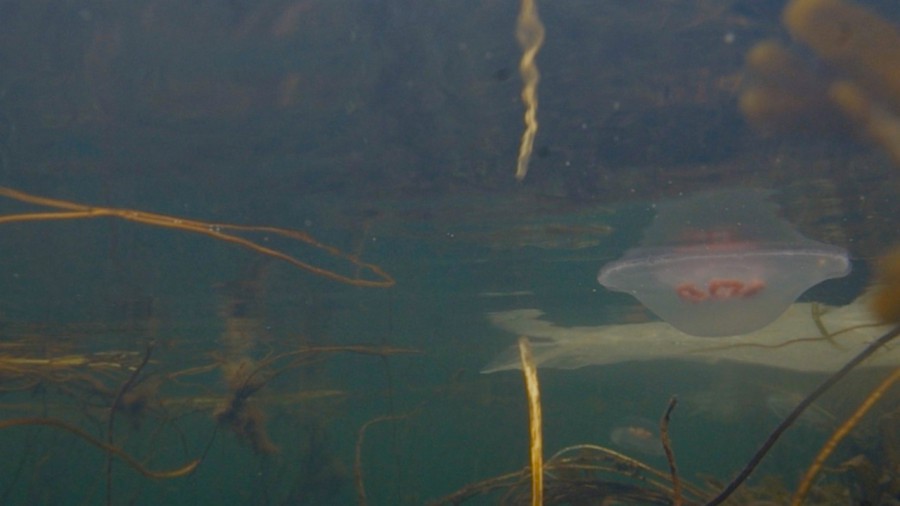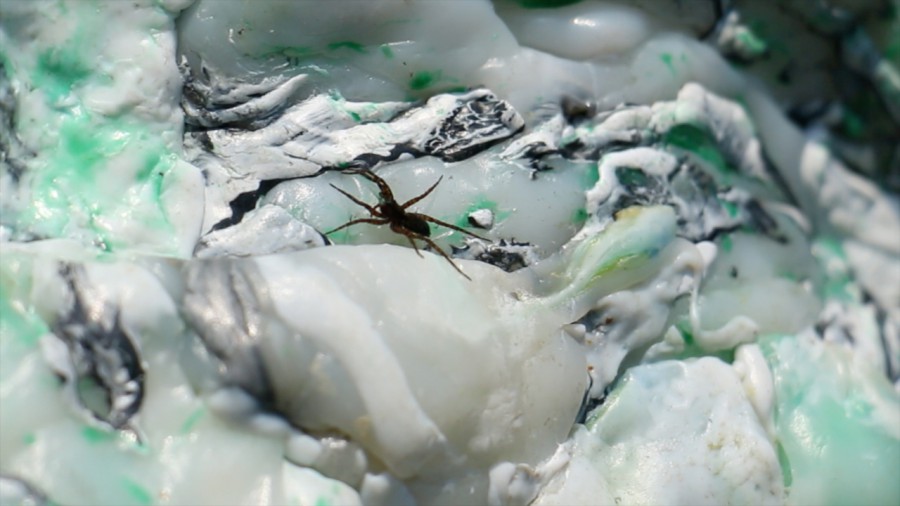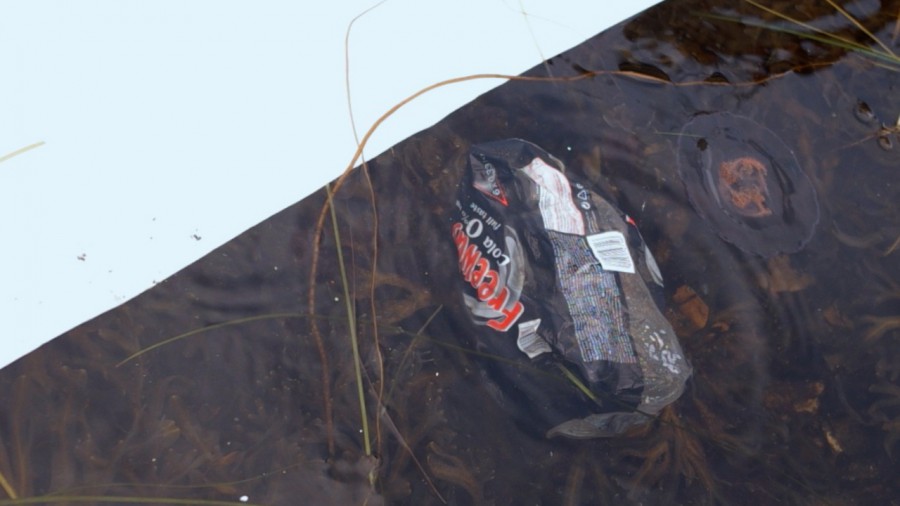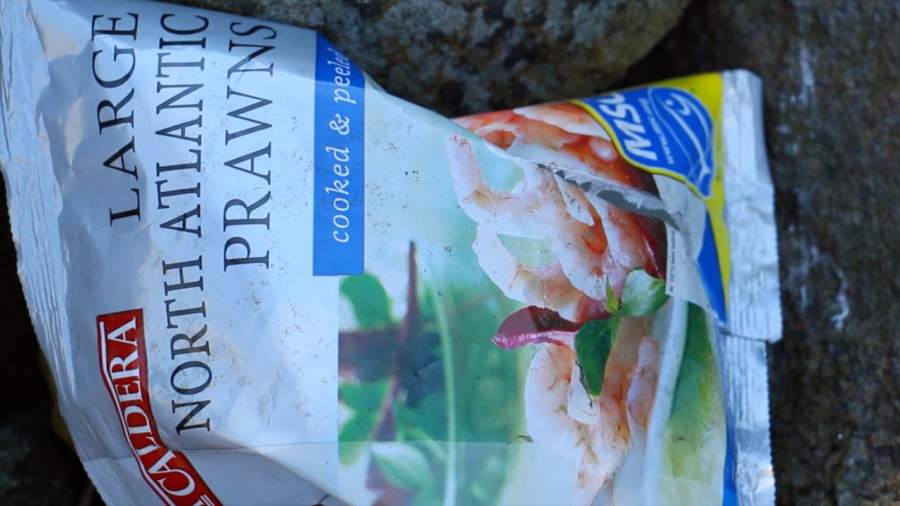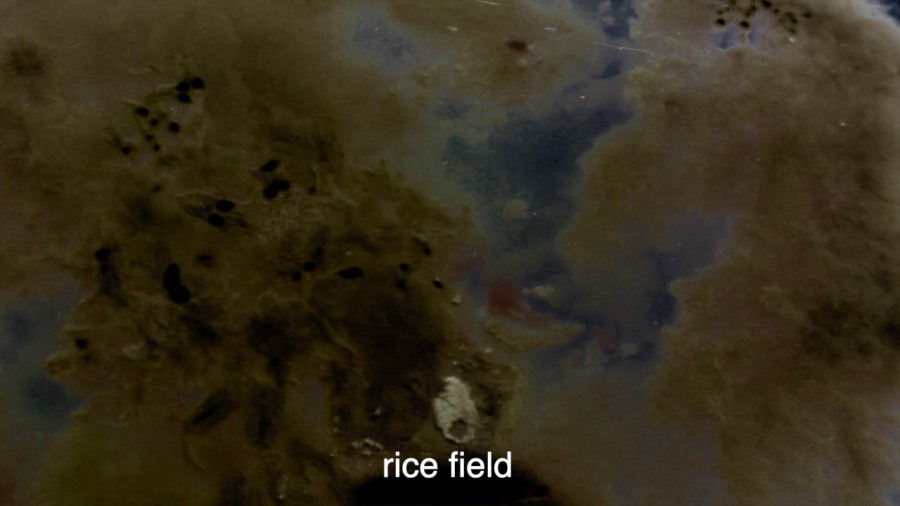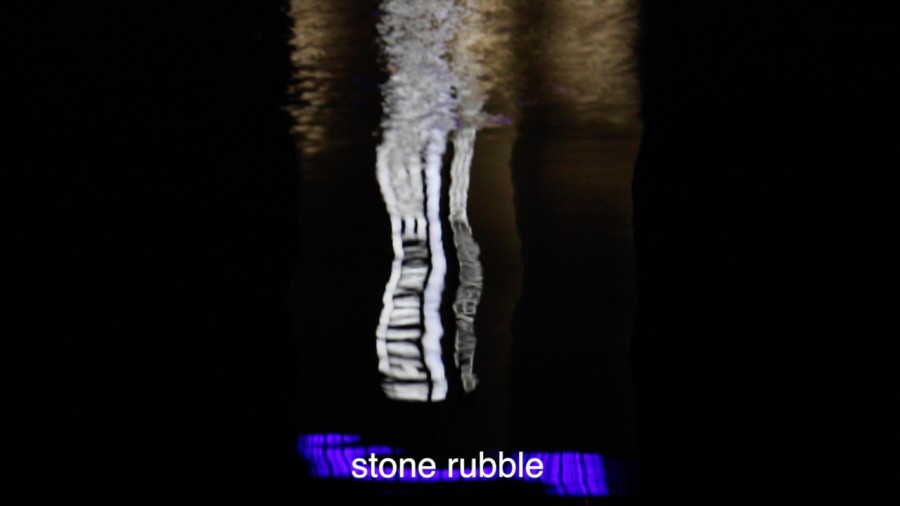 Cementa & Toyota – A Fable of Two Sisters
(video stills) HD video with sound, 08:51 minutes, 2016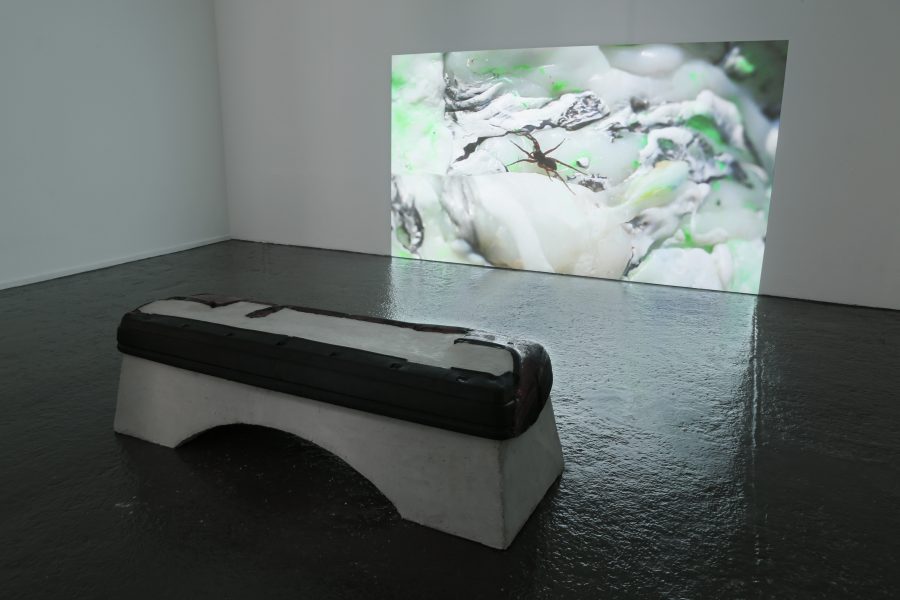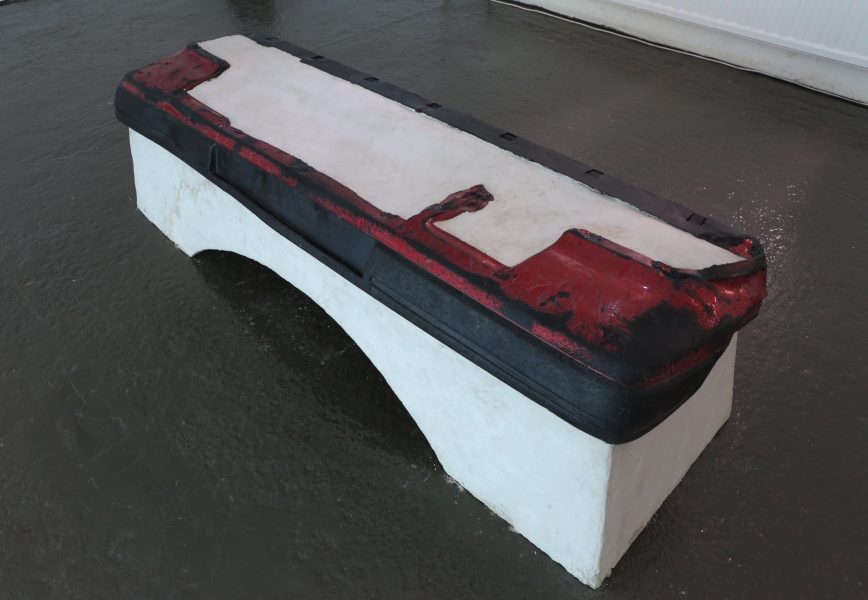 Drifter
concrete and car bumpers, 45 x 170 x 50 cm
video installation with the sculpture as a bench at Skånes konstförening, Malmö, Sweden, 2017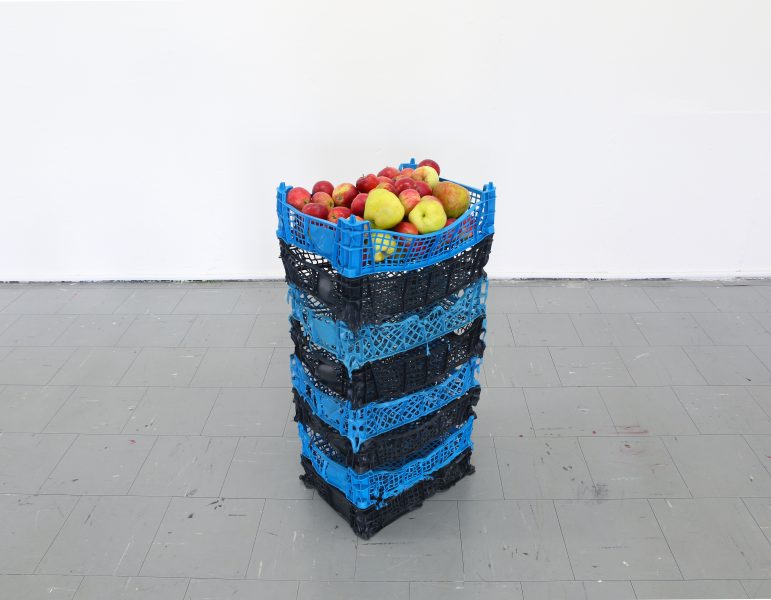 Biofoul 
HDPE & PP plastic and apples from the industrial harbor of Mellersta hamnen in Malmö, Sweden.
80 x 45 x 35 cm. Apples served to exhibition visitors viewing the video Cementa & Toyota – A Fable of Two Sisters at Skånes konstförening, Malmö, Sweden, 2017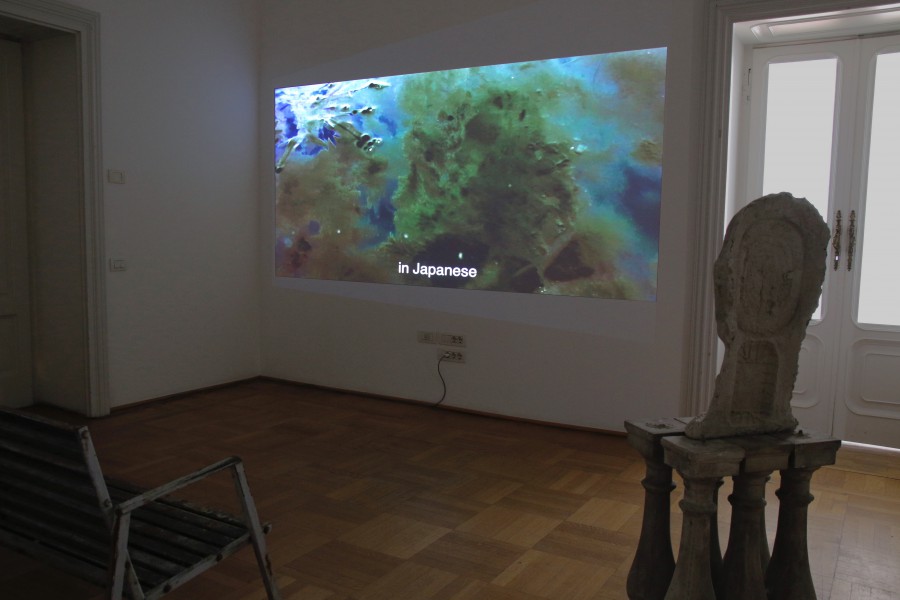 video installation in the group exhibition Aperto at Fondazione Antonio Ratti, Como, Italy, 2016