Heart of Gold
HD video with sound, 04:13 minutes, 2013
The video presents two persons leading a compost-bicycle-sculpture through the quiet city centre of Umeå, Sweden on a mid-winter morning.
The sculpture, constructed from found oil barrel and bicycles,  is used for collecting frozen food scraps from trash cans. Popcorn, banana peels, hotdogs and apples – anything biodegradable is gathered into the barrel, turned and stirred together into a brown mass, precious as a plant fertilizer.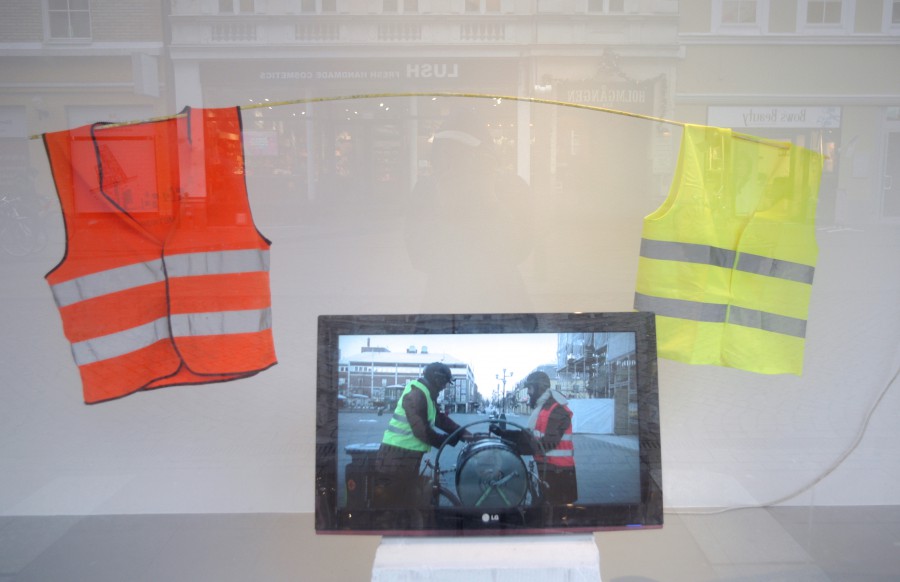 Video installation at Trumpeten, Södra Förstadsgatan, Malmö, Sweden 2015
Monitor, trashcan and reflective safety vests.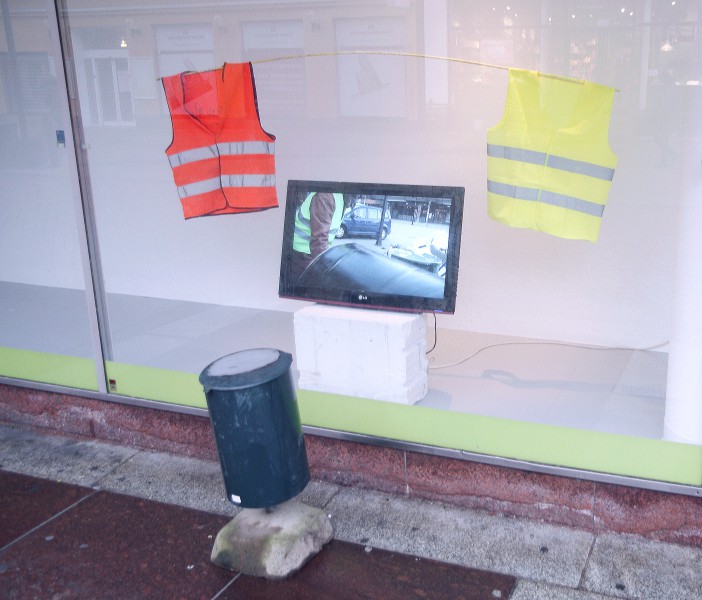 Video installation at Trumpeten, Södra Förstadsgatan, Malmö, Sweden 2015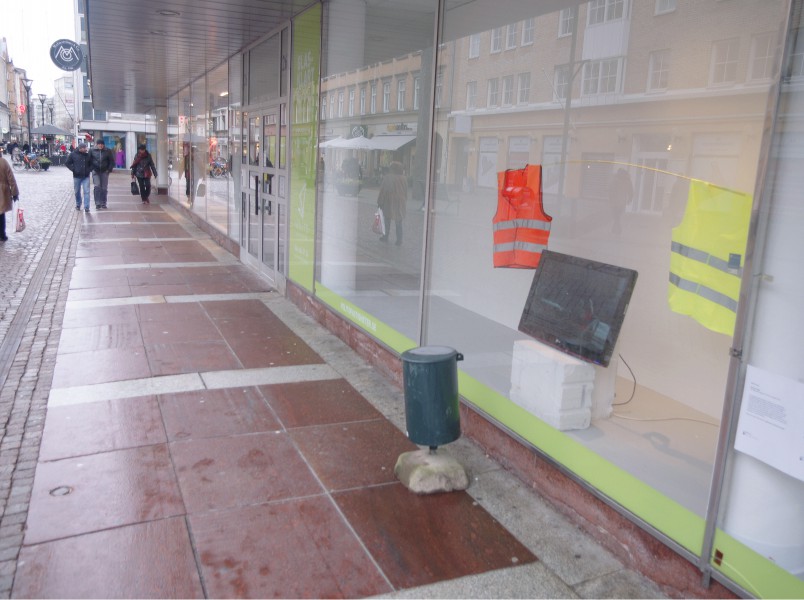 Video installation at Trumpeten, Södra Förstadsgatan, Malmö, Sweden 2015