Tick Tick Tick Spräng
HD video with sound, 09:08 minutes, 2014 and video installations with Chaga tea, 2014 – 2016
The Chaga mushroom (inonotus obliquus) is frequently found on birches in Umeå, Sweden.
The fungus is a parasitic species on birch trees and this lethal infection causes black, swelling outgrowths.
The tumors have traditionally been used as tea, foremost in Russia. The tea is believed to have healing capacities, first introduced to a wide audience in the West through the Nobel Prize winner Aleksander Solzjenitsyns book Cancer Ward. During the last few years, tea made from the chaga mushroom has also been launched as an expensive food supplement and can now be found in health food stores. Scientific research has shown the tea to have anti-inflammatory and anti-tumor effects on humans. At the same time, the municipality of Umeå is trying to keep their birches under observation and cut down the infected birches in order to keep the disease from spreading. Umeå has the informal title City of Birches.
What can this wretched tumor tell us?
_
_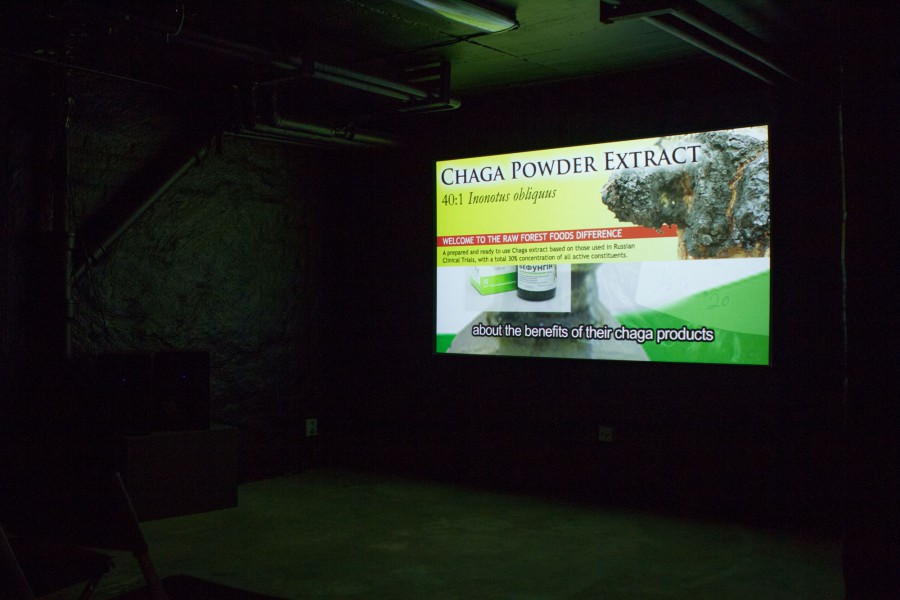 Video screening during the group exhibition "LOOP – A video art marathon" at Galleri CC, Malmö, Sweden, 2016
Photo: Raffaele Piano
Video installation and tea party during the Berlin Food Art Week at Acud, Berlin, Germany, 2015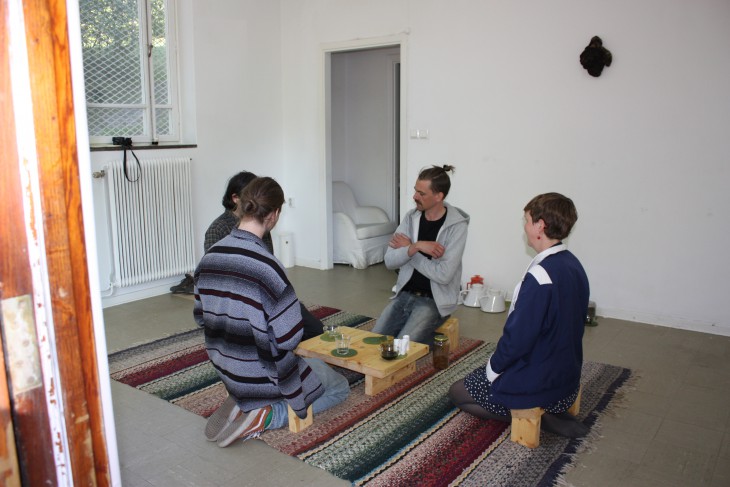 Tea party and video installation at the Hot Beverages –exhibition, together with Erik Sjödin and Ami Kohara at Cigarrvägen 13, Stockholm, Sweden. 2015
_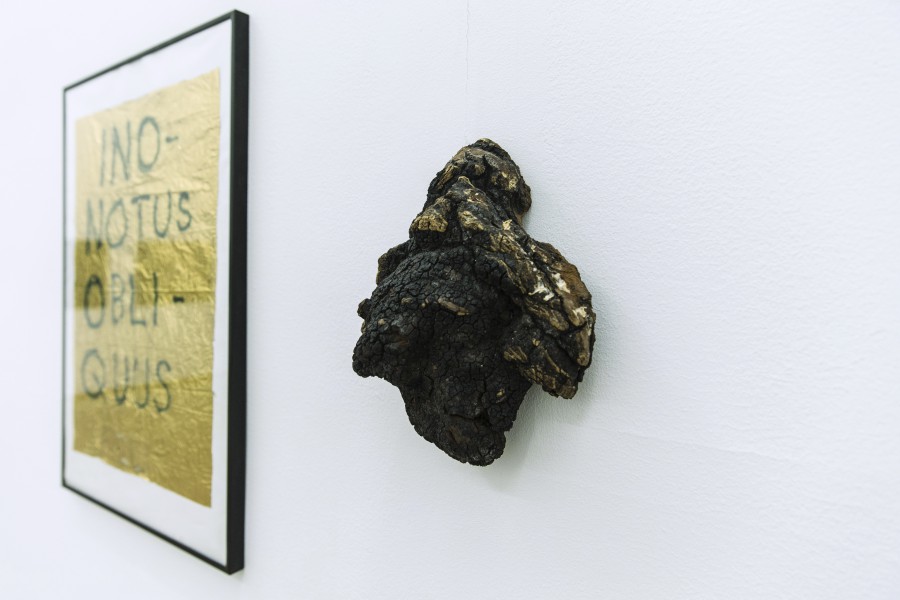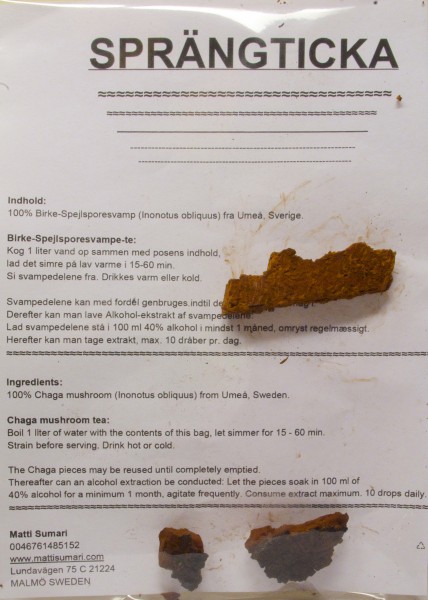 Video installation with free samples of Chaga at The Spring Exhibition, Kunsthal Charlottenborg, Copenhagen, Denmark, 2015
_
_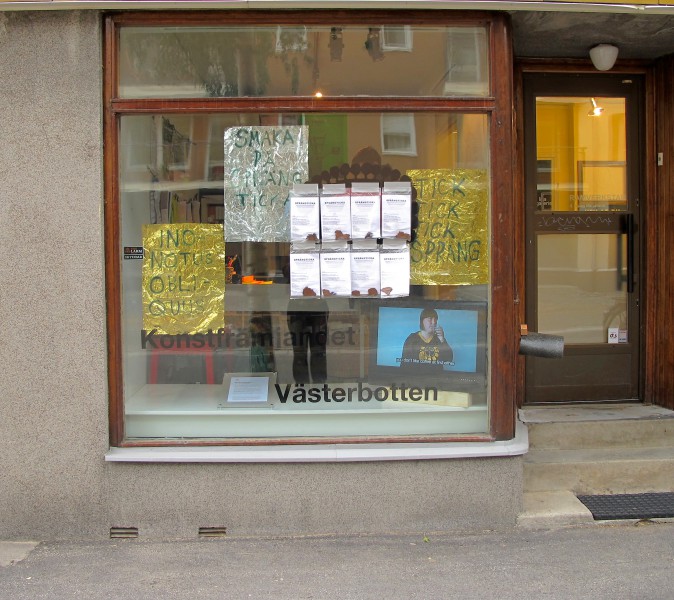 Video installation at Konstfrämjandet Västerbotten, Kungsgatan 34, Umeå, Sweden, 2014.
Chaga mushroom packages with tea cooking instructions for the public to adopt,
tv screen, headphones, spray paint on heat foil
_
_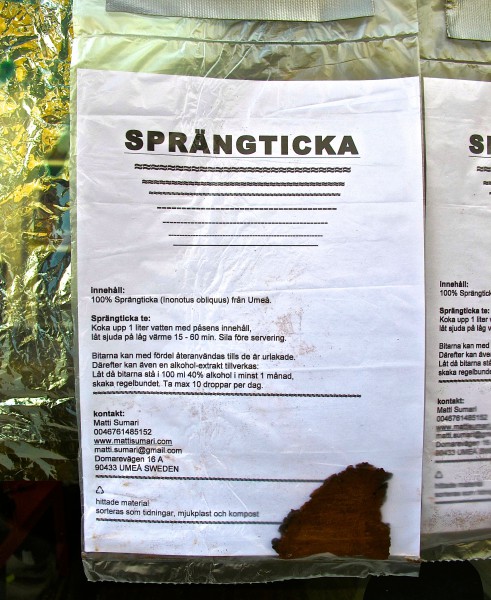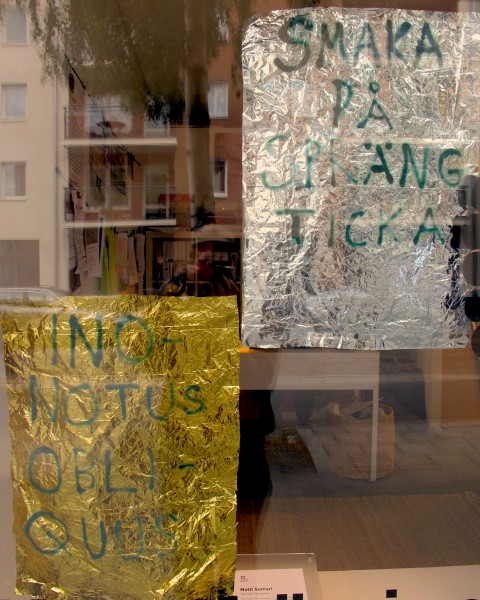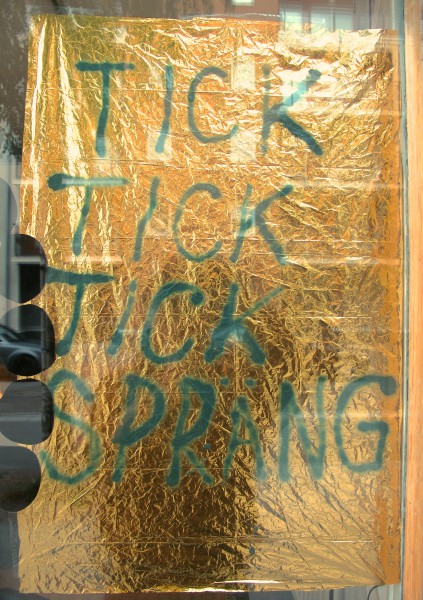 _
_
_